Delicious Local Foods You Cannot Miss in Hopkins:  Here are some traditional foods you can find in many local restaurants in Hopkins. I've listed them in no particular order, and this is by no means an exhaustive list.
Different places will have different dishes at different times, so just ask your server what's on special today. Or, take a walk through the village to find street-side vendors!
Restaurants that will have local specialties:
North Side Kitchen
Tugucina Garifuna
T&C Kitchen
Rice and beans. No Belize visit is complete without sampling Belize's culinary staple.
BBQ. Every weekend you can find street-side pop-up barbeque with chicken, Italian sausage, or pork. Usually served with rice and beans and tortillas. Families often do these to raise funds for medical expenses.
Boil Up. Seasonal ingredients are tossed into boiling stock that can include veggies, eggs, bread dumplings, and fish, or chicken, or pork.
Bundiga is a fish soup made with fresh seasonal fish, coconut milk, green bananas and okra. This dish can be served alone or with cassava bread or coconut white rice.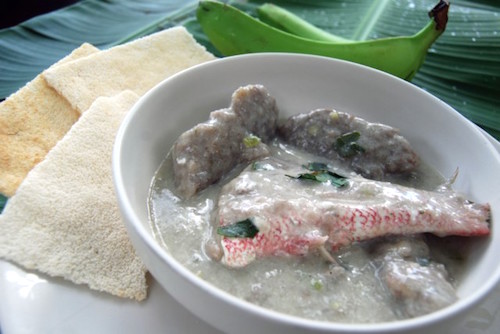 Panades are filled with fish, red, or black beans–or whatever the cook has to hand (known outside Belize as empanadas)
Hudut is a traditional Garifuna dish made with mashed plantains and fish in a coconut stew.
Ereba (Cassava bread) is made from grated cassava root and yucca. The bread is flat, hard and thin as a cracker. Cassava bread is very popular and accompanies many Garifuna dishes.
Darasa are banana tamales and are a traditional Garifuna snack. The tamales are made by grating slightly green banana with a mixture of coconut milk, lime juice, orange juice, and seasonings.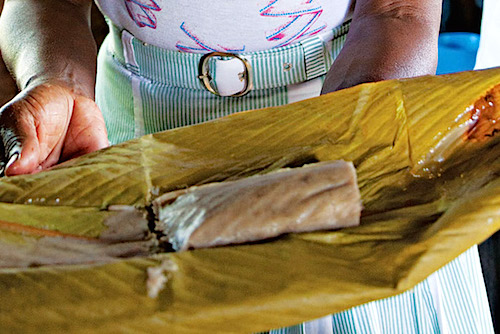 Salbutes are little fried tortillas topped with shredded onion, cabbage, chicken, tomato, cheese, and avocado.
Fry Jacks are fluffy bread pockets (think beignets) — a staple breakfast food across Belize. Often stuffed with cheese, beans, and/or meat to make a savory snack sold on street corners or served without filling as a side in restaurants.
Johnny Cakes are traditional Caribbean flatbread rolls, made with flour. Often made into sandwiches with ham, cheese, and/or egg (and waaaaay better than that breakfast sandwich you're thinking about now).
recipes: https://nationalfoods.org/cuisine/belize/
Book now to begin your culinary adventure in Hopkins Village, Belize! https://funkydodo.bz/book/